Dr. Mills, MD   Obstetrician-gynecologist in Medford, Oregon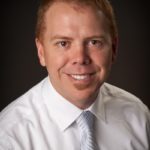 Nicholas Mills, MD FACOG earned his undergraduate degree in chemistry from University of Colorado. He attended medical school at The Ohio State University College of Medicine and then completed his residency in 2011 at Riverside Methodist Hospital in Columbus, Ohio.
Dr. Mills is a leader in minimally invasive and robotic gynecologic surgery.  From hysteroscopic procedures that preserve the uterus to advanced robotic surgery and everything in between, Dr. Mills is committed to guiding patients toward the appropriate therapy that meets their goals and gets them back to life as quickly as possible.
Dr. Mills' training has prepared him to manage all areas of women's health care. He has special interests in caring for women with a history of preterm birth. Following a preterm delivery, the decision to become pregnant again can be a daunting task for couples. Dr. Mills understands this and is ready to help his patients. He prides himself in listening and sharing the emotional burden with these families while identifying areas to improve their pregnancy outcomes.
Dr. Mills also has a strong interest in gynecology and excellent training in minimally invasive surgery and Advanced Robotic Surgery. He aims to guide patients to the therapy that achieves their treatment goals while limiting the negative physical impact on their lives. From urinary incontinence procedures to treatment for dysfunctional bleeding, Dr. Mills can help patients improve their quality of life with the latest procedures and surgical techniques.
Graduated at The Ohio State University College of Medicine
Completed residency in 2011 at the Riverside Methodist Hospital in Columbus Ohio
Dr. Mills manages all areas of women's health care starting with listening to his patients personal needs.
Meet the Mills family
Our family to yours.
Moving to Oregon was no coincidence for Dr. Mills. After growing up in Boulder, Colorado, all that Columbus, Ohio had to offer could not compete with a desire to be back in the West and closer to the mountains. He lives in Medford with his wife Lyndsey and kids Emerson, Carter, and Graham. Dr. Mills and his family instantly connected with the community in Southern Oregon, and enjoy spending time outdoors discovering everything the region has to offer. In his spare time Dr. Mills can be spotted training for marathons with his wife, hiking, camping and exploring the outdoors with his family and friends.